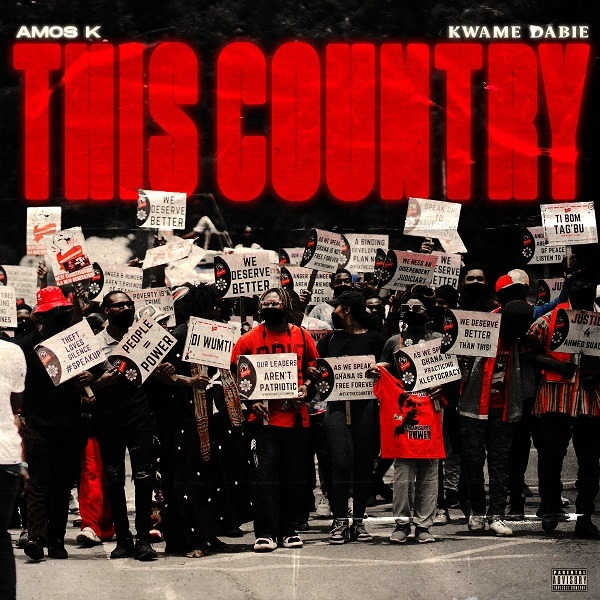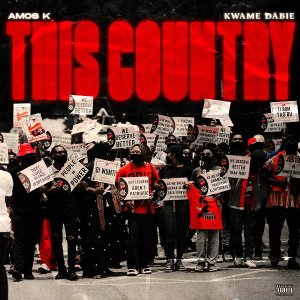 Versatile Ghanaian rapper and producer, Amos K has today released his latest single titled "This Country" featuring Tema-based rapper Kwame Dabie.
The duo present the true state of the nation in a rap address extending to two minutes 48 seconds.
Without mincing words on the Dab Beatz produced classic, the song opens with a thought-provoking hook touching on the emigration crisis and brain drain in the country. The song's groove is maintained on the hook while shining light on the "japa" phenomenon with hopes of finding greener pastures and securing wealth for future generations.
On "This Country," Amos K slows down the pace of his rap, grabs the attention of listeners with unrivalled cadence and unlike the propaganda-fuelled politician, paints the real picture of the country. In a single verse, he reminds the leaders of their failed promises, drives home the poor state of roads and delves into the high levels of inflation lowering the purchasing power of the people.
As if driving on the Accra-Tema motorway, Kwame Dabie comes through at an even slower pace  and raps about profiling; a message that resonates with the youth. He narrates his encounter with the Ghana Police back in 2019 before leaving out the dénouement to the listeners' imagination. The depreciation of the cedi, he says, is limiting his swag game.
"This Country" comes on the back of recent protests against bad governance and corruption in the capital. The new song carries the plight of the people and is a tell it as it is tale of the current economic situation.
This record is atypical of the rapper but he said, it was born out of necessity and the need to fight for social injustice and speak truth to power.
"This Country" was mixed by the rapper himself and mastered by Dab Beatz.
CLICK HERE TO LISTEN TO "THIS COUNTRY"