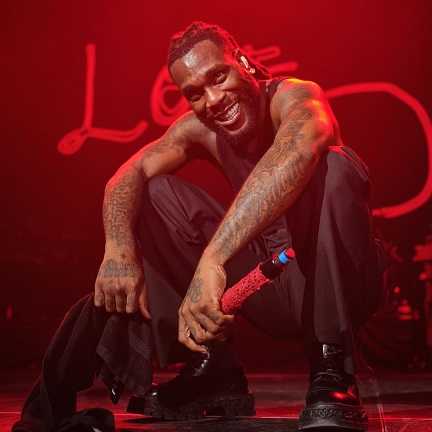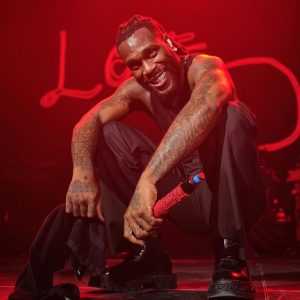 Grammy award winner, Damini Ogulu better known as Burna Boy, has shared his encounter with a beautiful female soldier who caught his eyes on Saturday, January 8.
The music superstar, in a post shared on his Instastory, said he met the military woman and was smitten by her beauty but didn't know how to woo her.
In a bid not to embarrass himself or cause a scene due to his celebrity status, the self-styled 'Odogwu' said he decided to walk away instead of approaching the soldier to make his intentions known.
He however stated that she's still on his mind, hence the social media post about her.
Burna Boy wrote,
"Na so I enter igboro yesterday wey my eye see one beautiful Army woman, I nor come sure how dem take dey toast Army woman, as I no wan loose guard naim I carry my wahala commot there.
But my mind still dey am like dis."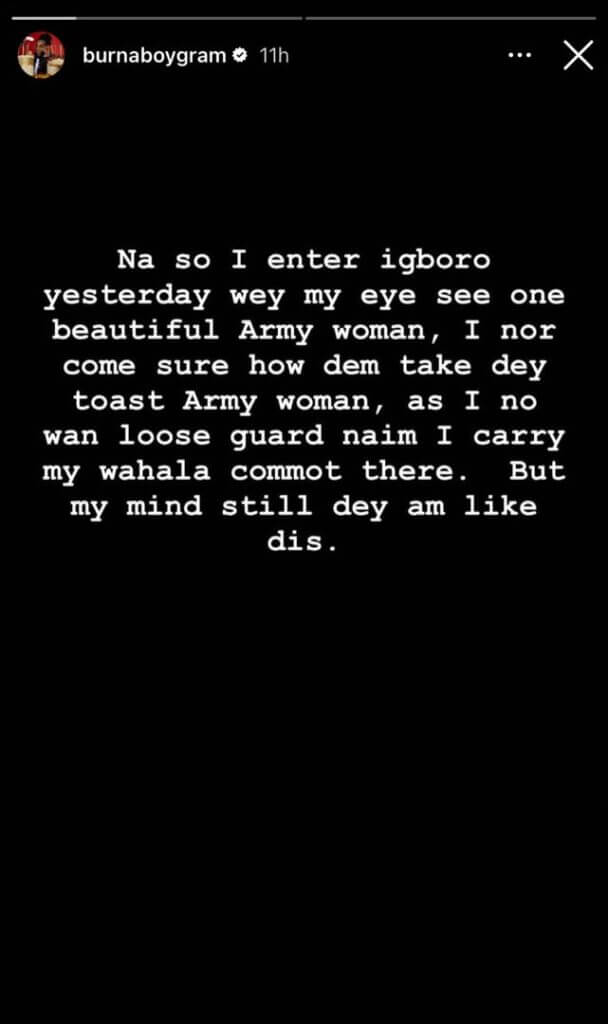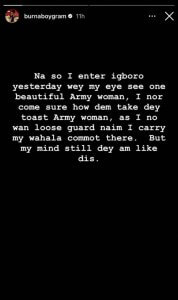 The singer took his Instagram story to question if this reality was real and if any of the decisions or choices people made mattered.
He wrote, "Sometimes I feel like we are all just living in some type of video game or computer simulation.
Does anything really matter?"