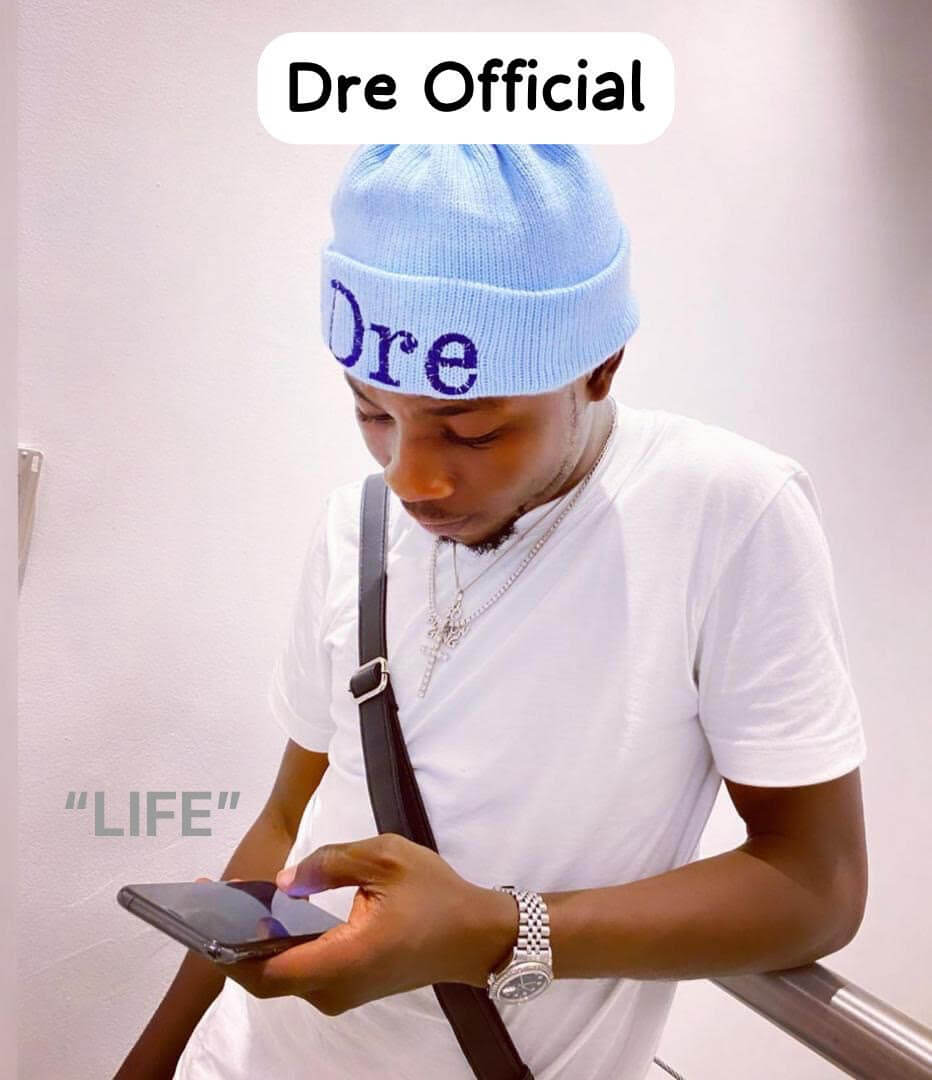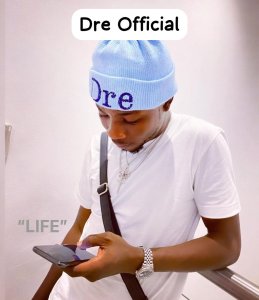 Nigerian artiste Aladegbola Oluwadamilare Oluwasegun, better known as Dre Official, sets the music scene ablaze with the release of his latest single, "Life." This soul-stirring track, dropped today, showcases Dre Official's exceptional artistry, raw talent, and unwavering commitment to creating music that touches the hearts and souls of listeners worldwide.
"Life" is a poignant and introspective musical journey that delves into the universal themes of self-reflection, perseverance, and resilience. Dre Official's evocative lyrics, combined with his captivating vocal delivery, breathe life into the emotions and experiences shared throughout the song. Through its powerful storytelling, "Life" offers listeners an opportunity for introspection and self-discovery.
The single showcases Dre Official's distinctive musical style, blending Afrobeat, R&B, and contemporary sounds to create a refreshing and captivating sonic experience. The infectious melodies, accompanied by vibrant rhythms, form a harmonious backdrop that perfectly complements the heartfelt and introspective nature of the song.
Dre Official's talent for crafting deeply personal and relatable music is evident in "Life." The song takes listeners on a heartfelt journey, exploring the highs and lows of existence, and ultimately leaving them with a sense of hope and inspiration. With his poignant lyrics and soulful delivery, Dre Official continues to establish himself as an artiste capable of connecting with audiences on a profound level.
Expressing his enthusiasm for the release of "Life," Dre Official said, "This song is a reflection of my personal experiences and the lessons I've learned along the way. 'Life' encapsulates the challenges, the triumphs, and the resilience that we all encounter. My hope is that this song resonates with listeners and provides them with strength and inspiration."