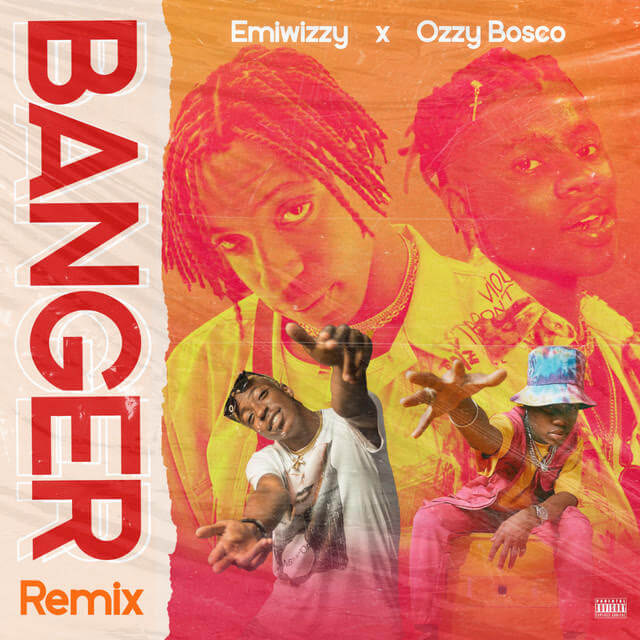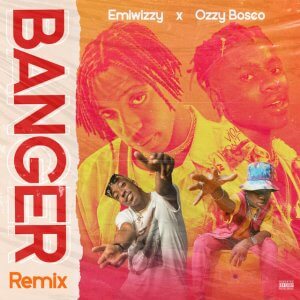 Emerging Nigerian music artist Emiwizzy, born Chukwuemelie Emmanuel Agagbo, has released a highly-anticipated remix of his hit single "Banger," featuring the talented Ozzybosco. The remix, which is sure to get fans on their feet and dancing, is now available on all major streaming platforms.
Emiwizzy has been making waves in the Nigerian music industry with his unique style and captivating sound. His original version of "Banger" was well-received by music lovers, and now the remix promises to be an even bigger hit. With the addition of Ozzybosco's signature sound and energetic flow, the track is sure to become a fan favorite.
The remix of "Banger" is a testament to Emiwizzy's dedication to his craft and his willingness to collaborate with other artists. Speaking on the release of the remix, Emiwizzy expressed his excitement, saying, "I'm thrilled to be working with Ozzybosco on this remix. He's an incredibly talented artist, and I believe our collaboration will take 'Banger' to new heights."
Ozzybosco, who is known for his versatility and ability to blend different genres of music, was equally excited about the collaboration. He said, "Working with Emiwizzy on this remix was a lot of fun. He's an amazing artist with a unique sound, and I believe our fans will love this new version of 'Banger'."
The release of the remix of "Banger" is a testament to the growing influence of Nigerian music on the global stage. Emiwizzy and Ozzybosco are among a new generation of Nigerian artists who are pushing the boundaries of what is possible in the industry.
Fans can stream the remix of "Banger" now on all major streaming platforms.