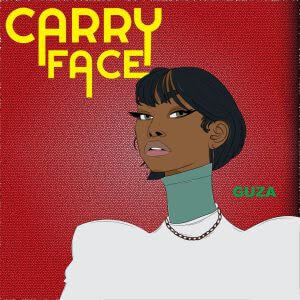 Music Sensation, Guza makes her entrance into the music scene with the release of her debut single "Carry Face".
Guza was born and brought up in Bayelsa state, Nigeria and she is known to be a genre spontaneous singer and songwriter whose affinity for music manifests in her authentic and rhythmic lyrics. Guza grew up in a small and supportive family, to her father who is a medical doctor and mother a lead choir in church which exposed her to the music world at a tender age.
Guza started singing at an early age and has since evolved into the stunning making of her debut single CARRY FACE, where she talks about the essence of self love and love amongst family in-laws, a true problem in Africa.
she is a true music lover, a moving force of Guza's work is to encourage self confidence and self love. Guza hopes that her career will be marked with her distinct consistency to improve self love within the Africa Culture in every step of the way.
Listen to Guza – Carry Face Here