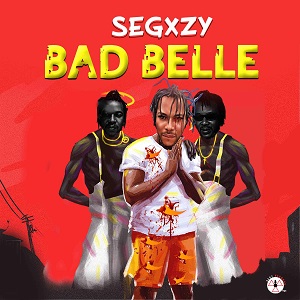 Port harcourt/Auchi brought up artist; "SEGXZY", is back with a banging hit song for his fans to feast on as the year approaches the end of its first quarter.
The song which is titled "BAD BELLE", is aimed at haters and all who retard progress. Ola-Fadunsin Segun John as Segxzy is fully known, is a full blown Reggae/Afro artist and hails from Osun state, specifically Ilesha west.
Get "Segxzy – Bad Belle" On DIGITAL PLATFORMS HERE
His hit songs cut across songs like Joy, Now Na Morning, Gawu, Konji, life and The now released Bad belle. Segxzy's interest cuts across technical focus and entertainment. Bad belle is his newest release.
Listen, Download and Enjoy Below:
Lyrics
Segxzy! Now Na Morning!
Mmmmm Na na na na Na!!!
Small girl
Dem tell you yesterday
but you no hear
E don clear
All your shakara don end
no more denge
When dey tell you
You go dey vex
You use your backside
dey oppress
Your mate dey school you dey flex
even the gateman jenbe
When them tell you, tell you, tell you, tell you, tell you
You go just dey call them
Bad belle, Bad belle
Bad belle o oh
And e don hooke you
Shey dem still be bad belle, bad belle
Bad bell oo
Wetin you wan kill yourself for
Who don pass you, don pass you o
Make you loyal for who you loyal for
So you sef go fit to grow
Segxzy don go front o
Backward never o
Segxzy dey sail oh
And you cannot sink my ship o
When them tell you, tell you, tell you, tell you, tell you
You go just dey call them
Bad belle, Bad belle
Bad belle o oh
And e don hooke you
Shey dem still be bad belle, bad belle
Bad bell oo
Anything you sow, mmmmm
Na him you go wear
Soldier come soldier go
We still dey dere,
As you wan stab me for back
No forget say!
another person dey your back o
Cos if you live by the sword!
You go! U go kpai by the sword o
When them tell you, tell you, tell you, tell you, tell you
You go just dey call them
Bad belle, Bad belle
Bad belle o oh
And e don hooke you
Shey dem still be bad belle, bad belle
Bad bell oo
Omo I dey tell you
If you like you hear
If you like you no hear
Nothing goes for nothing
The man you fall today
You no go see am fall tomorrow
Now Na Morning
You cant outshine your master