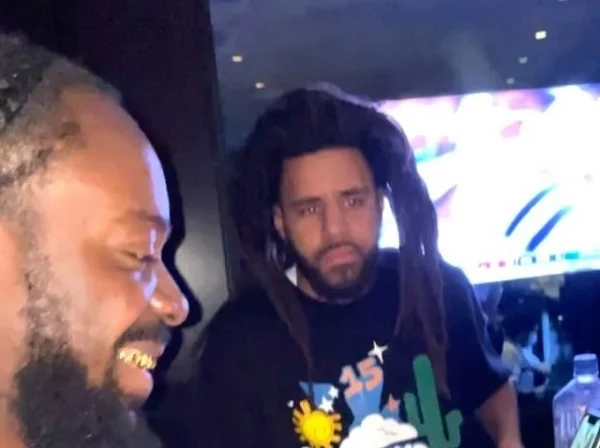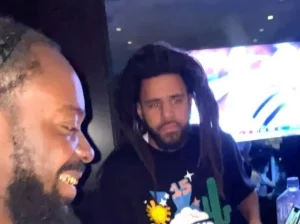 Nigerian singer, Adekunle Gold links up with US rapper, J Cole in a studio — in what appeared to be a new project coming.
In a now-viral video, the rapper is seen having a conversation with music producer Kel-P Vibes.
J Cole was advising Kel-P Vibes not to worry about his upcoming project while Gold appeared to be paying attention.
The rapper added that there are people who still have a traditional outlook on how albums should be approached.
"Because you have already done it, you have already put music out," he said.
"I understand trust, you want that sh*t to be a certain way boom boom and you may not feel like this but I know that in our world, there are a lot of people that look at the album in an old-fashioned way because we are album lovers, we look at an album like it is everything."
The singer gained fame with the release of 'Sade' and a high-life cover of One Direction's 'Story of My Life'.
In March, the singer was signed to Def Jam Recordings. He owns a record label called Afro Urban Records.
J Cole, on the other hand, gained global prominence after he released his debut studio album, 'Cole World: The Sideline Story', in 2011.
J. Cole recently teamed up with Burna Boy on a song titled 'Thanks' from Burna's project "I Told Them"