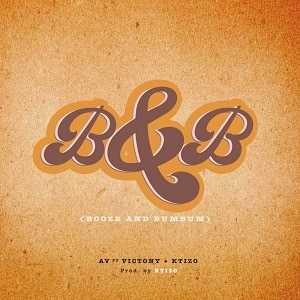 AV & Victony – Booze & BumBum
Nigerian singer-songwriter, AV releases a new single titled "Booze & Bumbum (B&B)," featuring The Outlaw King, Victony, and record producer, Ktizo. The song comes shortly after his previous output, "No Dey Form."
"Booze and Bumbum" see AV and Victony mull over their shared connection for some of the frivolities that life offers. AV brags about his buoyant financial status and his hedonistic desires while Victony tattles about the diversity of people in attendance at parties that he hosts, hammering on the importance of ginormous booties. Together, both acts croon over symphonious bass guitar riffs and lively percussion.
AV puts together a rhythmic bop that's certain to get listeners in the groove. Production credit goes to Ktizo.
Listen to AV & Victony – Booze & BumBum here.