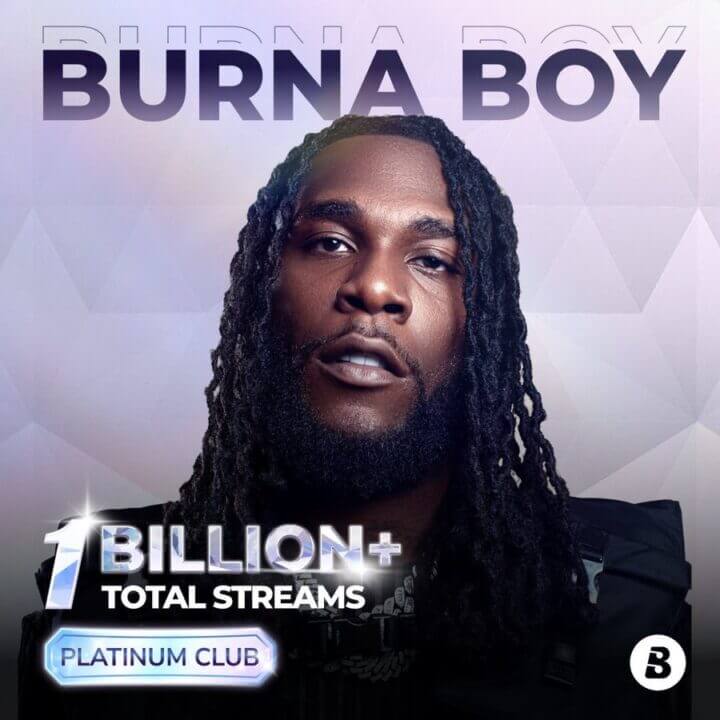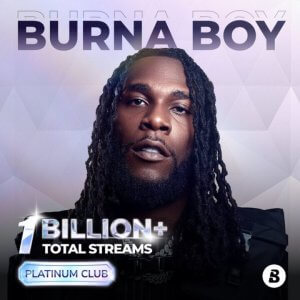 Burna Boy becomes the first artist to surpass 1 billion streams on Boomplay. He is now the only member of the platform 'Platinum Club'.
Burna Boy keeps breaking records and shattering glass ceilings with his artistry. Since the release of his latest project, I Told Them, Burna has entered the very centre of the spotlight.
Due to some inflammatory comments he made about his afrobeats, the album has had a very polarising reception. Some people loved the album, and some others were too turned off by his comments to enjoy it to the fullest. Regardless of that, one of the album's tracks,  Sitting On Top Of The World, debuted at number 80 on the Billboard Hot 100. This will be his fourth entry on the charts.
Regardless of the polarizing reviews, the outsiders, are a dedicated bunch. Their passion and support have led Burna Boy to set a new record on the Boomplay platform.
He is now officially the only artist on the platform to surpass 1 billion streams. Boomplay has crowned him the inaugural and only member of their Platinum Club.