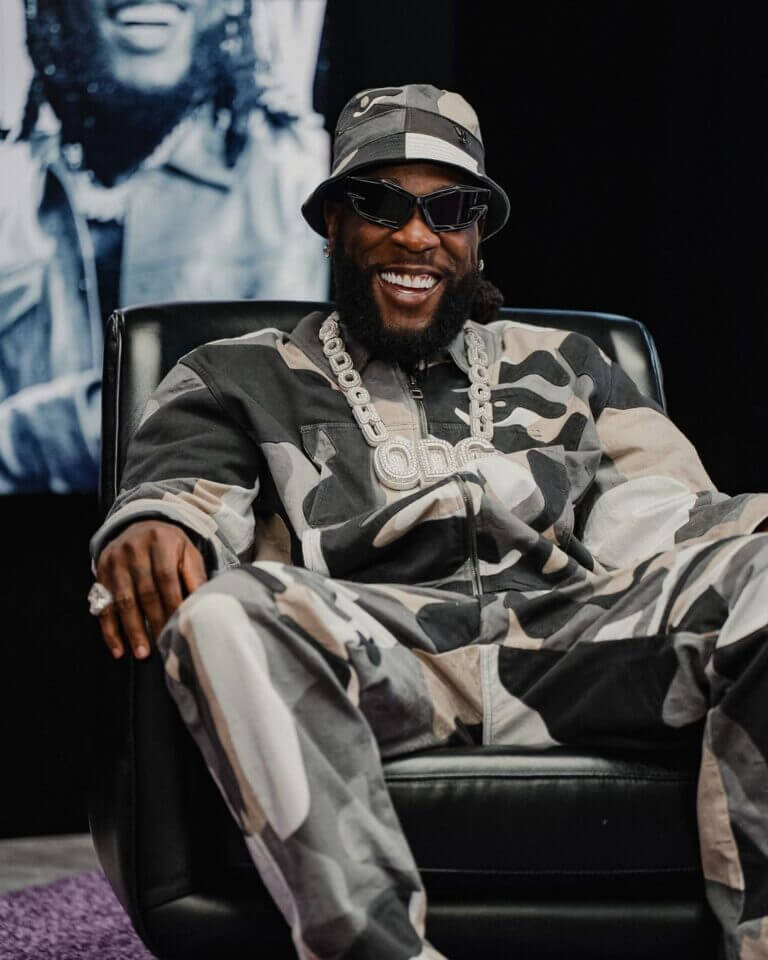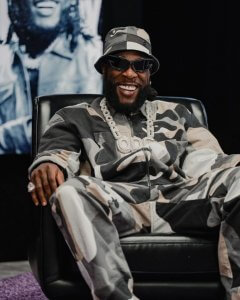 Burna Boy has once again achieved a remarkable milestone by securing a prominent position on the United States' major music chart.
Burna Boy's album "I Told Them" had been anticipated to debut within the top 40 of the Billboard 200 charts, and as predicted, it made its debut on the charts. The album entered the charts at an impressive position of number 31, having sold over 21,000 units in its opening week in the region.
This accomplishment signifies yet another record-breaking achievement for Burna Boy. He now holds the Nigerian record for the most albums to debut on the Billboard 200, with a total of four albums achieving this feat. Additionally, he boasts the third-highest peak for albums, trailing only "Made In Lagos" at number 28 by Wizkid and his own "Love, Damini" at number 14.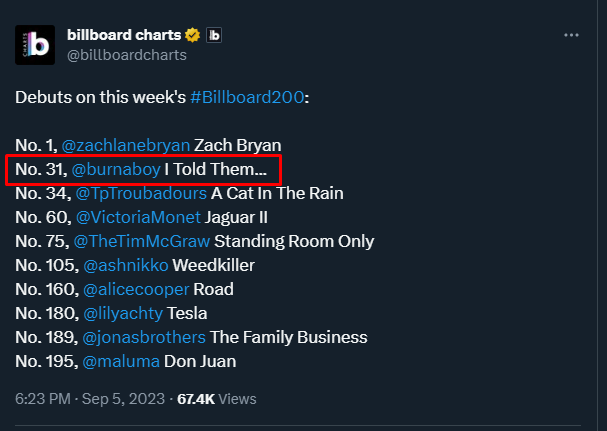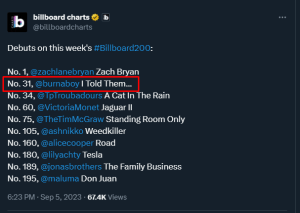 This remarkable achievement further solidifies the status of "I Told Them" as a truly phenomenal album. It has earned its place among the ranks of timeless musical creations and is poised to leave a lasting impact for years to come in the music industry.
Burna Boy's consistent success on the global stage continues to elevate him as a leading figure in contemporary music.