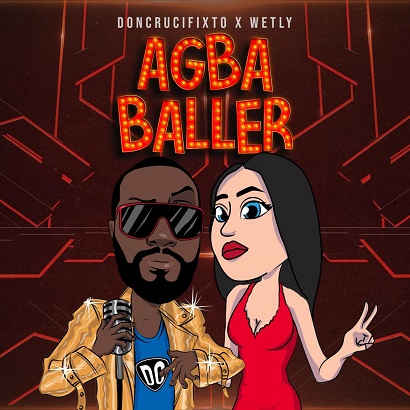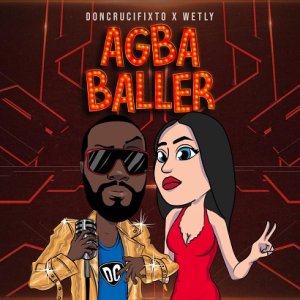 DON CRUCIFIXTO STEPS UP A FAR-RANGING PLAYLIST WITH WETLY ON "AGBA BALLER"
"Agba Baller" is the track set by Don Crucifixto for Igbalajobi Adedoyin, aka "Wetly," as she embarks on her ride to the spotlight.
The radical progression of pop culture happens mostly because of the lifestyle influence of some personalities, whom we refer to as "trendsetters." We have them as creators of arts in show business, the ones with the sense for marketable innovations in the industry.
Don Crucifixto is not only known as the successful honcho of his self-named entertainment label, but his path is also deeply rooted in talent discovery, nurturing, and booming both in music and filmmaking. It might be necessary to briefly reference his philanthropy brand as well, but the heart of the matter is his newly signed artist, who joins a host of thriving young artists taking the industry one step at a time all under Don Crucifixto Entertainment.
Don has set the path for Igbalajobi Adedoyin by the stage name 'Wetly' as she embarks on her ride to the spotlight with this new single, "Agba Baller." This indicates a start on a high note for the admirable songstress, demonstrating freshly the viral amapiano sound.
"Agba Baller," on the other hand, makes the unnumbered record by the top dog, which have taken a rapt of wide regions where tribes of men with good ears for Nigerian music exist all over the globe. This track depicts the abundant lifestyle of a limitless lover of life. It envelops encouragement, motivation, and entertainment as the known watchwords and the way of life of Don Crucifixto.
"No limit to what I can do."
"As you see me, I be talk and do."
This nature of collaboration is not a new ritual in the music industry, and what it goes on to create is deserving attention for Wetly as she navigates her way in the game. Her proof of doggedness and level of excellent delivery are starting to unravel in this new single. What we will do now is keep our fingers crossed for more of the stuff she's made of.
Enjoy
Get Don Crucifixto ft. Wetly – Agba Baller on Digital Stores HERE