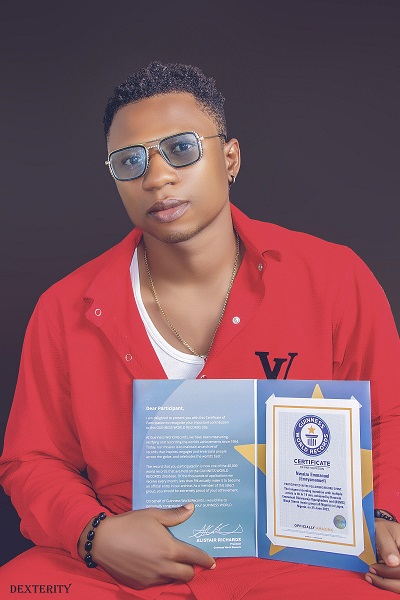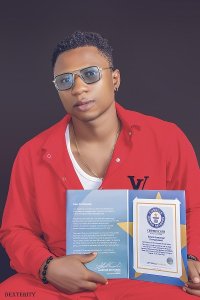 Nigerian Born Artist ,Songwriter and Dancer, Emmanuel Nwaizu (aka Emrys Emmanuel) and 29 other artists have set a new record in the music industry by winning the longest recording marathon for 40 hours 19 minutes, which earned them a spot on the hall of fame of the Guinness World Records
This feat was achieved by BSMG which includes other artists like Victor Oluwafemi otherwise known as Lordveejay; Komiti Obakpororo; Hawwal Ogungbadero; Aghughu Jeffrey Eraze, popularly known as Testii; Olatunji Jayesimi (aka D'spirit); Oyeyemi Olaide, also known as Skechy wonder; Abdulkareem Adama (aka ABK tha emperor); Balogun Alaba (aka Alabama); Gideon Ene better known as Cobby; Egbulugha Chinedu (aka Scotty); Oluwole Temitope popularly known as Ennzy Boi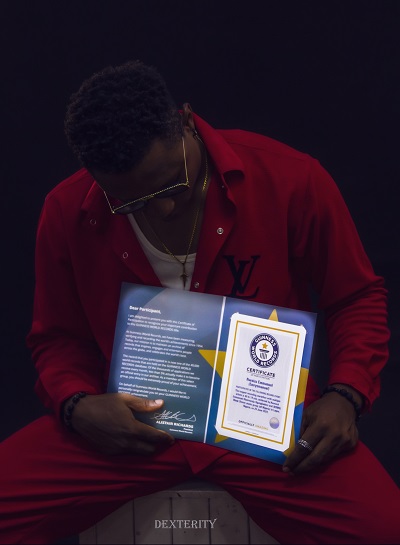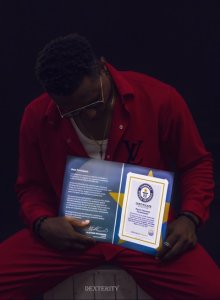 Abolade Onafuye (aka Abolade Bobby); Ajayi Martin (aka Marteenoh); Imorji Micheal (aka COT); Oyeneye Akeem, also known as Larkim; Njoku Michael (aka Wordplay Michael); Peace Effiong (aka Peddygree); Aisha Hameed (aka Reespect); Daniel Williams (aka Danchyke); Emmanuel Olamide (aka Yvng Twinkler); Ayomide Oluwaseyi, popularly known as Samiie Fxz; Shina Emmanuel (aka Momentum); Ajao Damilola (aka TRILOGY); Osuji Chinyere (aka Dachi); Usifo Moses (aka Mouzies); Marvellous Ibitoye (aka Marvell grey); Williams Chukwudi (aka El-the creator) and Tarcisio Cozzi, better known as Cozzi were among the artists who made history at the Guinness World Record.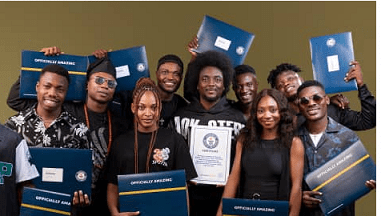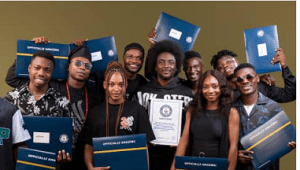 Emrys said this is a great boost for his career, and that he believes this will open the gate for more opportunities in his musical career, he also mentioned that this would not have been possible if not for Hawwal Ogungbadero and Black Stereo who put together the attempt. He looks forward to making the most of this opportunity
He also said that the newly set record alongside 29 other talented artists who featured on multiple music instrumentals non-stop for a record time of 40 hours 19 minutes was not an easy task, adding that the group was delighted to achieve the new record.