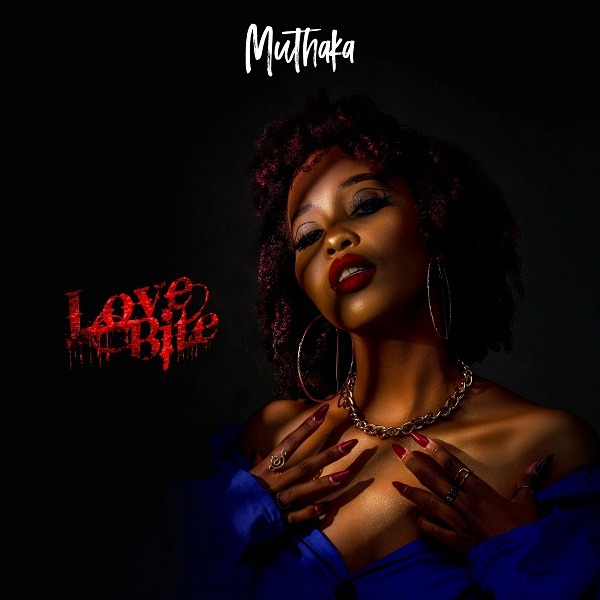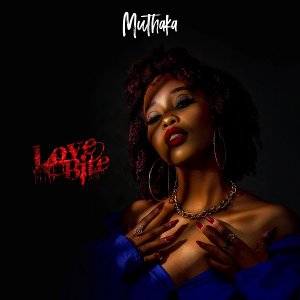 Brace yourself for a sensational musical journey as Muthaka, the Nairobi-born Contemporary Indie Soul Singer and Songwriter, presents her electrifying second Studio Project, the "Love Bite" EP. Unlike any other musical experience, "Love Bite" promises to leave a lasting impression that's as passionate as a kiss.
"Love Bite" EP, much like the ephemeral marks it's named after, makes a fleeting but unforgettable mark in Muthaka's discography. Departing from her signature smooth and sultry style, she fearlessly ventures into a realm of edginess and experimentation. This five-track masterpiece delivers a rollercoaster ride of fun, flirty, and fiery emotions, creating an intoxicating blend of sounds that will leave you wanting more.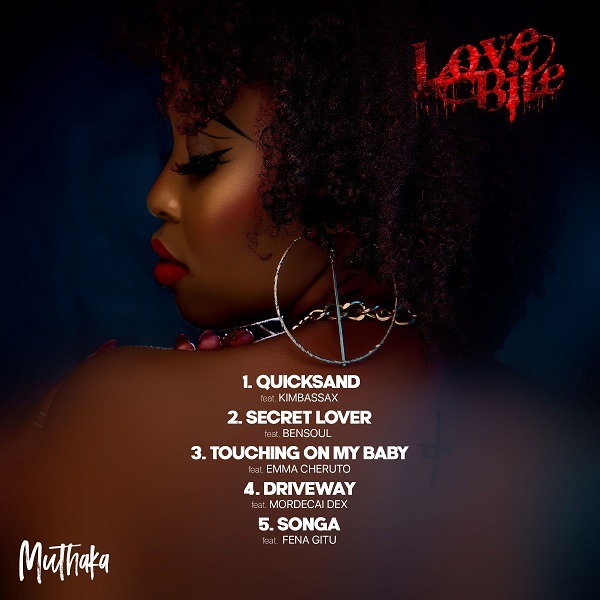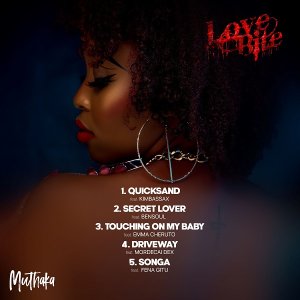 This EP showcases Muthaka's evolution as an artist. While she exudes the alluring and smooth vibes, her brilliance lies in the detailing and her collaboration.
Enlistsing Bensoul, Emma Cheruto, Fena Gitu, Mordecai Dex (from H_art The Band), and Kimbassax from Hornsphere. Allows Muthaka to make each story more refined.
The EP's sonic magic was conjured by the talented producers Kobby Worldwide and Mbogua Mbugua Mbugua, with mixing and mastering handled by the impeccable MG Studios, Dennis Papa, and Rushab Nandha. Additionally, Timothy Arinaitwe lent his exceptional songwriting and instrumental skills to complete this musical marvel.
Press play and experience the passion on Love Bite EP.
CONNECT WITH MUTHAKA ONLINE
The Journey of a Brilliant Artist
Muthaka is a Nairobi-born Contemporary Indie Soul Singer and Songwriter whose musical journey ignited at age 9. She honed her craft at Sauti Academy, graduating in 2018, and transitioned from performing with a live band to wielding a guitar. Her unique "Contemporary Indie Soul" style is shaped by diverse influences, from Kenny Rogers to Rihanna, creating a musical experience that is unforgettable.
TRACKLIST
Quicksand (Produced by Kobby Worldwide)

Secret Lover (Produced by Kobby Worldwide)

Touching on My Baby (Produced by Mbogua Mbugua Mbugua)

Driveway (Produced by Kobby Worldwide)

Songa (Produced by Mbogua Mbugua Mbugua)