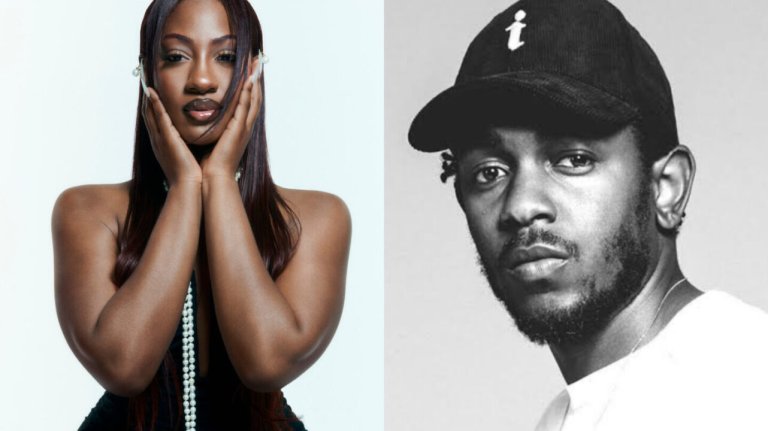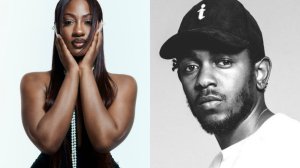 Grammy award-winning Nigerian singer Tems, in an interview session with popular American rapper Kendrick Lamar, opened up on the artist who inspired her to do music from a young age.
The singer revealed that from an early age, she had always loved listening to the radio, and an artist that caught her ears at that point was the multiple award-winning singer Celine Dion.
She said,
"I was an extreme introvert when I was younger. I didn't really talk much. My mom's friends would be like, "Yo, Temi, come take a picture," and I'd just turn around. I'm not sure when the first time I heard music was, but I found myself loving the radio, and I used to hear Celine Dion. Nigerians love Celine Dion. Her songs are very emotional, jump-off-a-cliff type songs. They entered my soul. I think that's where my love for music started. And then, when I was nine or ten, I started writing songs, but it wasn't songs with choruses, it was just verses of things I was feeling. Then I fell into this deep hole of music obsession, and it was the only thing that made me feel alive. I can't describe the feeling when I first got my first CD. It was a Destiny's Child CD that was fake, it had 30 songs, and I learned them all. "
Tems went on to discuss how she got into producing and arranging her own songs. She revealed that this was a conscious decision for her because most of the producers she worked with then encouraged her to branch out and opt for Afrobeats instead of her desired style of music. This was an action that frustrated her and prompted her to make the decision to create her own music. She said,
"When I was in uni I only had songs on the piano and the guitar, I never entered the studio. We didn't really have access to things like that back home, and I wanted something more. Like, "How do I go to the next level of musicality?" I asked a friend, and they were like, "You need a beat, I'll get you this producer." Lots of producers I met back then, it was just Afrobeats, the main genre of Nigeria. Afrobeats is very good, but there's a frequency I was trying to access that I wasn't getting from them. The long and short is that I felt like I had to do it myself. Part of it also was, when you struggle to find people that believe in you, you go extra hard."
Read the full interview HERE.