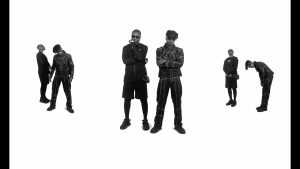 Vector & Ladipoe Clowns Video
Nigerian rappers, Vector and Ladipoe have shared the official music video of their hip-hop record, Clowns. As previously stated, the new video surfaced just in time.
Apparently, Vector and Ladipoe aren't about that life but if you listen carefully, some lines on the song seem to address the "hip-hop is dead" conversation amongst other issues. But most importantly, it is an indication that hip-hop is still very much alive in Nigeria.
Clowns, produced by skilled beatmaker, GMK
The cut was pictured in monochrome lenses, directed by Nosachii.
Listen to Clowns HERE.