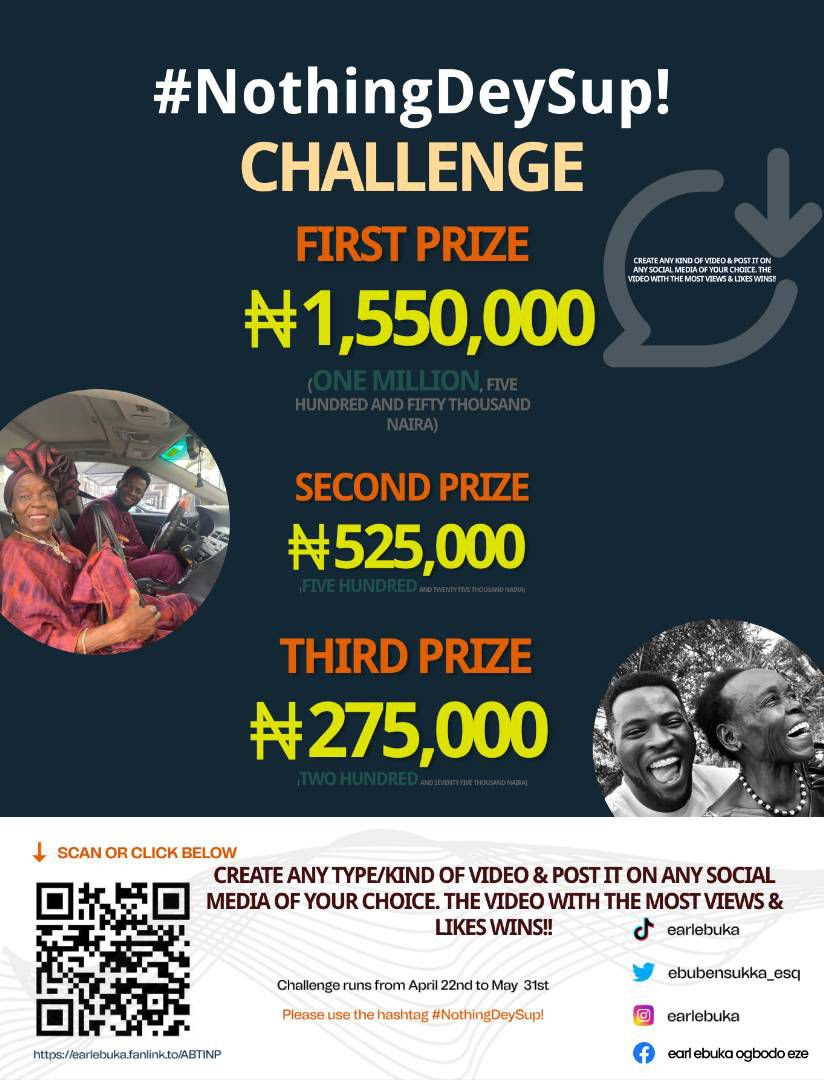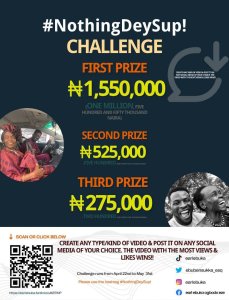 Earl Chukwuebuka Ogbodo Eze (Ebuka) has announced #NothingDeySup! video contest to promote his newly released EP "A Beautiful Thing Is Never Perfect".
A total of N2,350,000 in cash prizes has been set aside for the winners.
The song "Nothing Dey Sup!" is one of the tracks on the EP and the contest aims to engage fans and promote the EP through social media.
The contest will run for a month, from April 24th to May 31st, and is open to anyone who wants to participate.
Participants are required to create a video of themselves dancing or singing along to the track "Nothing Dey Sup!" and upload it to their social media accounts with the hashtag #NothingDeySup!.
The video with the most views and likes wins.
The first prize winner will receive N1,550,000, the second prize winner will receive N525,000, and the third prize winner will receive N275,000.
Earl Chukwuebuka Ogbodo Eze is the Public Policy Manager for Anglophone West Africa at Meta (formerly Facebook).
He is a graduate of the University of Nigeria and the Nigerian Law School, where he was awarded the Director-General's Prize for Attaining First Class and Chief Ernest Shonekan G.C.F.R Prize by the Council of Legal Education, placing him in the top 0.25% of a National Class of 5,846 Students spread across 6 Campuses.