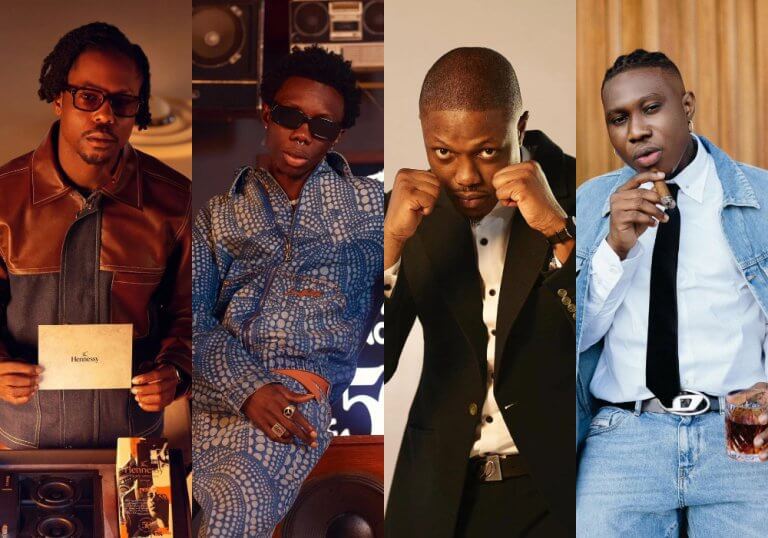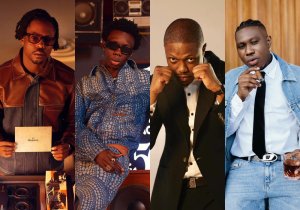 The latest edition of the annual Hennessy Cypher for 2023 is nothing short of a lyrical showdown, honoring 50 years of hip-hop. This time, the stage was set for some of the industry's finest rappers to converge and unleash their lyrical prowess. Ladipoe, Blaqbonez, Vector, and Zlatan all brought their A-game to this momentous occasion.
The cypher opens with Ladipoe leading the charge, setting the tone for the fierce lyrical fiesta that was about to unfold. With a commanding presence, he delivers verse after verse, weaving words and metaphors into a tapestry of lyrical excellence. His lines, such as "Buy a b*tch a house just to put her in her place," serve as a powerful introduction to this lyrical exhibition.
Following Ladipoe, Blaqbonez steps up to the mic, armed with flames of creativity and lyrical prowess. His verses ignite like a wildfire, delivering rapid-fire bars that leave no room for hesitation. In a display of confidence and authority, he proclaims, "Shoutout to the OGs to them I show respect, to the rest of ya'll I'm your daddy in this business, let's call it Emeka and Son Limited." It's a bold declaration of his standing in the hip-hop scene.
Vector, renowned for his unparalleled punchlines and lyrical dexterity, takes the stage next. He weaves his words with precision, crafting intricate verses that captivate the audience. His opening lyrics, "Don't lie about the character I'm telling you is bad luck, 'cos reaching out like Eniola is a Badmus," demonstrate his ability to layer wordplay and storytelling within his rhymes.
Zlatan claims the closing verse on the track. In his bars, he proudly reflects on his achievements and longevity in the music business, showcasing the unique flavor and style that has propelled him to the forefront of the industry.
Watch the 2023 Hennessey Cypher below.