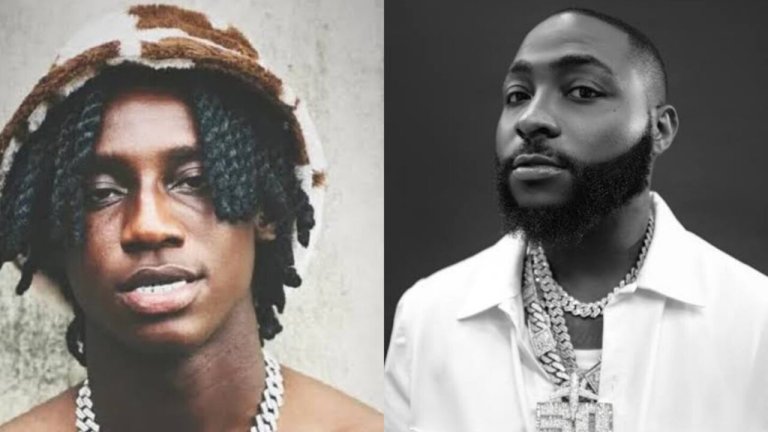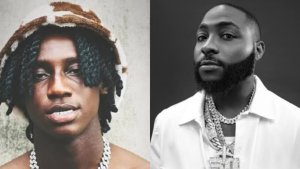 Following the release of his hit song Ex Convict, Shallipopi's name has been on the lips of every fan. This single followed closely on the heels of its successful older sibling, Elon Musk. His debut EP, Planet Pluto was a quiet success. This is probably due to several of the songs sounding alike within the first few seconds.
Nonetheless, Elon Musk and Ex Convict have both gained not only fame but also support from some of the biggest names in music. After receiving cosigns from juggernauts like Wizkid and Alex Iwobi, Shallipopi has gone on to add another celebrity to his support list. The OBO himself, Davido has hopped on what seems to be a remix to the 'Ex Convict' song.
Shallipopi X Davido links in the studio 🔥🔥 Incoming Gbedu pic.twitter.com/Z1jjVgoJBn

— Sabi Boy (@Bekiwereloo) August 27, 2023
In a video posted to the X app formerly known as Twitter, the pair are seen in a moving car. The video looks to have been lifted from Shallipopi's Snapchat. The caption of the video is '"Only 1 Baddest" which refers to Davido. In the background, the song playing sounds like the same Ex Convict track but with new energy. This leads us to wonder, are we getting an Ex Convict remix from Davido and Shallipopi?
Shallipopi X Davido 🌟🔥

"Ex-Convict" remix 🔜?👀pic.twitter.com/KTxKsErXBg

— 𝗔𝗟𝗕𝗨𝗠 𝗧𝗔𝗟𝗞𝗦 📀 (@AlbumTalksHQ) August 27, 2023